Clog Pro is a quality-focused, family-owned business serving the Portland Metro Area. Owner/Operator Marsh Warren has over 35 years experience in the plumbing field.
Clog Pro is a BBB Accredited business committed to providing the highest quality service to all customers, starting with the initial phone call made to our customer service department.
Clog Pro employees are kept abreast of changes and updates to plumbing codes and techniques. We provide complete drain cleaning and plumbing repairs. We utilize the latest technology in water and sewer line repair and replacement.
What started as a one-man operation grew to become a full-fledged organization, employing some of the best local plumbers. Our plumbers are familiar with the unique plumbing needs that are present in the Pacific Northwest. We receive many referrals from local plumbers, which is a true testament to our good practices which garner the trust of our peers. We do not cut corners, and we conduct ourselves honestly using required permits and always maintaining our practice is up to code. We are known not just in the community, but by inspectors and city and council workers for our integrity.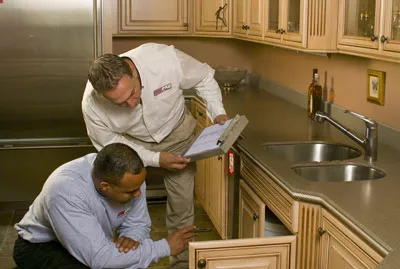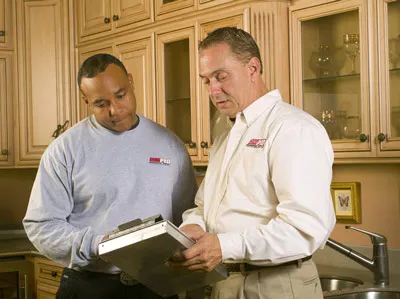 Clog Pro has been in business since 1993, and we've backed up our plumbing guarantees since then.
Clog Pro has an A+ Rating with the Better Business Bureau
We have excellent reviews – and you can rest easy knowing we'll treat you with the greatest respect.
Are you interested in an estimate?
We take care to hire only licensed, highly qualified plumbers. We conduct thorough background checks, and drug tests to ensure the safety of our customers.
You can rest assured that we know the tech we are sending into your home. 
OREGON
Plumbing License
37-536PB
CCB 156455
WASHINGTON
Plumbing Contractor License
PC CLOGPP*772BE
Construction Contractor License
CLOGP**942MA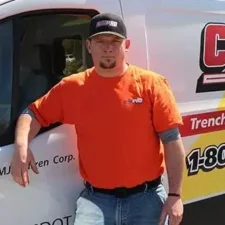 Jesse Murdock
Estimator of Clog Pro Plumbing
Jesse has been in the drain and pipe replacement industry since 2000 and is knowledgeable in all methods of open trench & trenchless pipe repair & replacement.
Marsh Warren
Owner of Clog Pro Plumbing
Clog Pro started as a one man shop. We grew because we took care of our customers right the first time. Our goal is 100% customer satisfaction with every job. We do this by having skilled plumbers, using the best materials, and treating our customers like they are our family.
client reviews
A Word From Our Happy Customers
Our team is very experienced in both residential and commercial projects with an attention to detail that guarantees client satisfaction.
Alix Zimmermann
July 10, 2023
We called Clog Pro for a second opinion and I'm so relieved we did! We'll be sticking with them from here on out. Josh was professional and patient and even great with our small and yappy dog. I hope we don't need their services anytime soon, but we won't hesitate to call when we do. Thanks Josh and Clog Pro!
Megan Callaway
July 10, 2023
I just had Clog Pro come out after another local company had two no-call/no-show appointments. Clog Pro had an opening for the same day I called, and when another appointment cancelled, they came early. They fixed a clog in our drains quickly and efficiently, and after having had flooding in our basement from this issue, the price seemed very reasonable for the fix. Would highly recommend, and I will be calling them next time I need a plumber!
Rebeccs Marks
July 9, 2023
ClogPro is amazing. Josh was out today for a clogged drain. So knowledgeable and professional. Explained what he was doing and why. So very grateful!! Would recommend ClogPro any time!
Greg L, came to get a clog that had eluded us for 3 years. Greg was professional and really super good at removing clogs. I used to work for a plummer in college digging ditches. And I saw others like him that were awesome at getting to the problem and fixing it. Well worth the price to get a pro, from Clog Pro!
Colleen Brice
June 28, 2023
josh came out to my Mom's house very professional and informative. Went right to work got her plumbing unclogged in a hour. My Mom was so happy with him!!!!! Great work Josh!!!!
Cheryl Handy
June 8, 2023
Just had the Clog Pro team fix my drain issue and they were fantastic. Danny did such a great job and I will always recommend this awesome company to anyone who needs any kind of plumbing services. They do not disappoint.
Clog Pro is a GREAT place! And Josh is the absolute BEST! He doesn't just barely 'try' then tell you it can't be done. He works at it until he KNOWS what the problem is. Totally AWESOME!
This company rocks. They were $150 cheaper than that big corporate chain rooter place (who btw told me they might have to tear into my kitchen walls for a simple clog?! What?) But ClogPro came out and said nope, just a simple utility sink clog and had it out in 30 minutes. They were responsive, professional and the techs were very helpful and friendly. Highly recommend.
Stephanie Rhodes
May 19, 2023
Great service josh unclog my toilet and was able to explain things! Thank you!
Chris Lawton
May 19, 2023
Josh recognized our problem by intelligent deduction. (We'd previously hired someone else well advertised, waste of $ and knew zip.) So good to have a professional, quick and surprisingly affordable, and very personable. We recommend him heartily. Thank you Josh!